If you have witnessed a case of child sexual exploitation and you wish to report it: 
As a first step, we recommend you that you follow the following three principles: 
Never keep your suspicions to yourself. If you are in doubt, talk to someone you trust.
You can commit to report. You intervention may prevent a child from being abused.
Don't try to investigate.

Of course you can collect the available information, but do not investigate further. You do not have the necessary skills nor the protection from which the police investigators benefit.

 By investigating, you may compromise the future (or ongoing) judicial inquiry and you may be endangering yourself.
 If you are abroad  Follow 3 procedures to maximise the chance to feed back information to local and international authorities: 
1 Call the local police force while ensuring that the child victim is no longer in danger. However, be aware that in some countries local police officers treat victims as criminals. It is therefore necessary to make sure that the child is also supported by an institution or a child protection association.
2 Contact an Internal Security Agent (ASI) or a Liaison Officer (ODL) at your embassy or consulate in the country where you are travelling or living. These officers are representatives of your home country police and are here to help you.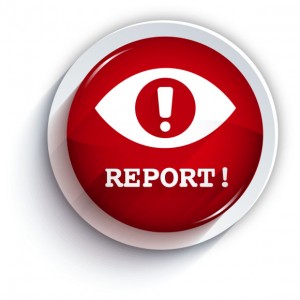 3 Report as well what you have heard or seen on the European reporting platform www.reportchildsextourism.eu or download the free application on your mobile device. By clicking on your country flag, you can report a case of sexual abuse directly to your national police force, who will determine whether an investigation may be initiated internationally. This platform, developed in collaboration with European police services, Europol and Interpol, allows the implementation of extraterritorial laws and the conviction of child sex abusers for acts committed abroad. Feel free to share a doubt, you can put an end to sexual abuse and prevent other children from becoming victims.
 If you are in France , call directly by phone the National Police n°112 (from your cell phone) or n°17 (from a wired phone) or the specialized national police services in the matter (the Central Bureau for the Repression of Violence Against Individuals) by emailing: ocrvp@interieur.gouv.fr
Keep in mind  Regarding law enforcement and prosecution of child sexual exploitation in travel and tourism, the French law provides that a French individual, or a resident in French territory, can be sentenced in France, even if the individual's acts were committed abroad.  
---
The reporting of online pornography / child abuse materials 
If you wish to report online illegal content or illegal behaviors that you have witnessed while using the internet, you can do so by clicking directly on the button below:
Since 1998, pointdecontact.net is the online French reporting platform. Supported by the European Commission, the platform allows Internet users to report harmful and obscene content via a simple anonymous form adapted to mobile devices. "Point de Contact" is an initiative from by the French Internet Service Providers Association (AFA) created in 1997, which includes Internet service providers, hosts, search engines and web 2.0 platforms. AFA is also a founding member of 
INHOPE, an active and collaborative network of 51 hotlines in 45 countries worldwide, dealing with illegal content online and committed to stamping out child sexual abuse from the Internet.