Niger is a relatively politically and economically stable country and it is overall respectful of human rights and freedom, although there are large gaps with regards to the rights and protection of women and children. Niger still remains one the world's poorest countries. The country has low levels of school enrolment, especially due to school drop-outs and a lack of parental support for schooling (parents are often illiterate).
Disoriented, inactive and with no training, children are often entrusted by their parents to "marabouts" who are religious leaders in charge of ensuring children's education. In exchange, children offer some kind of assistance or help to the "marabout". In practice, whether it is caused by a lack of capabilities (for food, medical and educational support of children) or by a desire to exploit children, sometimes "marabouts" send children to beg in the streets or to work. The "marabouts" then recover the revenues from children. They also often move with children from Niger to Burkina Faso, or vice versa, thus increasing regional child trafficking.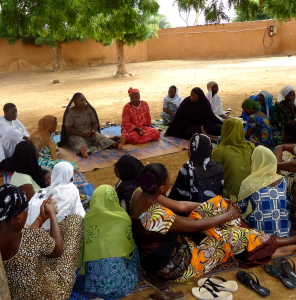 At a legislative level, the government of Niger has ratified the main international child protection legal instruments. At the national level, childhood affairs depend upon a number of government departments (Ministry of social development, national education, justice, youth and sports, health, public service, etc.) In addition, a Ministry for professional insertion of young people was created.
In Niger, we are working in collaboration with ANTD, an organization for the treatment of offenders and the prevention of crime. ANTD works on research programs on the causes of juvenile/child delinquency and the forms of child exploitation. ANDT also fights against poverty, recidivism in incarcerated minors, and works to train staff on caring for children in difficult situations. In the context of our collaboration, ANTD implements community systems to combat trafficking in children as well as reintegration programs for young girls victims of prostitution in Niamey.