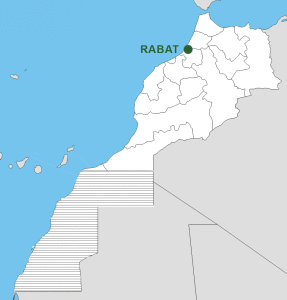 Morocco is facing a number of challenges especially concerning the following: child protection, child marriage, domestic violence, the number of minors in conflict with law, street children, and child sexual exploitation.
Recognized by ECPAT International as one of the destinations of child sexual exploitation in tourism, other cases of commercial sexual exploitation of children have been reported, such as trafficking for sexual purposes or child prostitution.
Despite an extended legislative arsenal, the prevention and protection mechanisms of children against commercial sexual exploitation (and more broadly against sexual violence as legislative texts do not draw that distinction) remain at times insufficient to ensure a real and effective protection.
To close these gaps, ECPAT France intervenes in the country to support local partners with the intention of emphasizing the prevention of sexual violence against children and their protection from this scourge.
We are working with AMANE which carries out capacity-building activities for child protection players and networking activities to promote the fight against sexual violence. Several modules and training programs have been developed and shared with Moroccan stakeholders (rescue centers, SOS Children's Villages, Caritas…), including a self-protection program for children facing sexual violence.
AMANE also promotes self-protection messages through creative and original mediums such as puppet shows. The show "Mina and Ddib" adapted from the fairy tale of the Little Red Riding Hood conveys key awareness messages to children in order to help them find the best attitudes and behaviors so that they can be actors of their own protection and avoid exposure to dangers.